REMARK: This is our old method, we have upgraded our equipment!!
Brewing
Before mashing make sure we have all we need.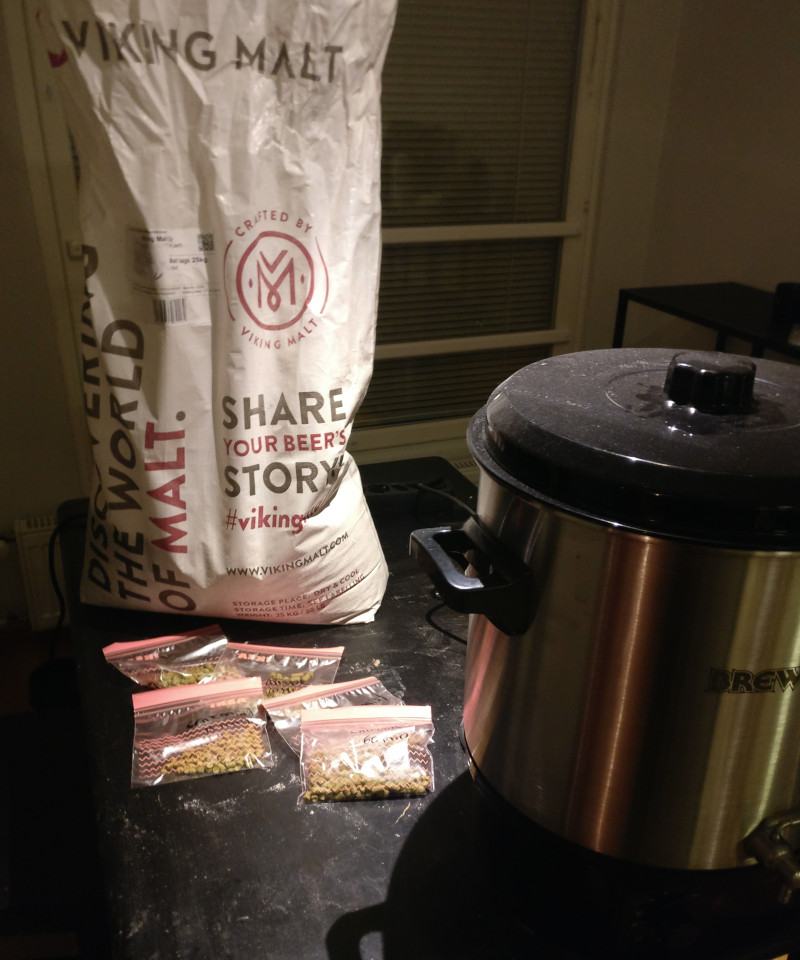 We use simple brew in a bag method. Malts are put to a bag, which is easy to remove from wort. For mashing and boiling we use Brewferm electric 27 L kettle. We transfer wort temporarily to a fermenter, and cleanup kettle before boil.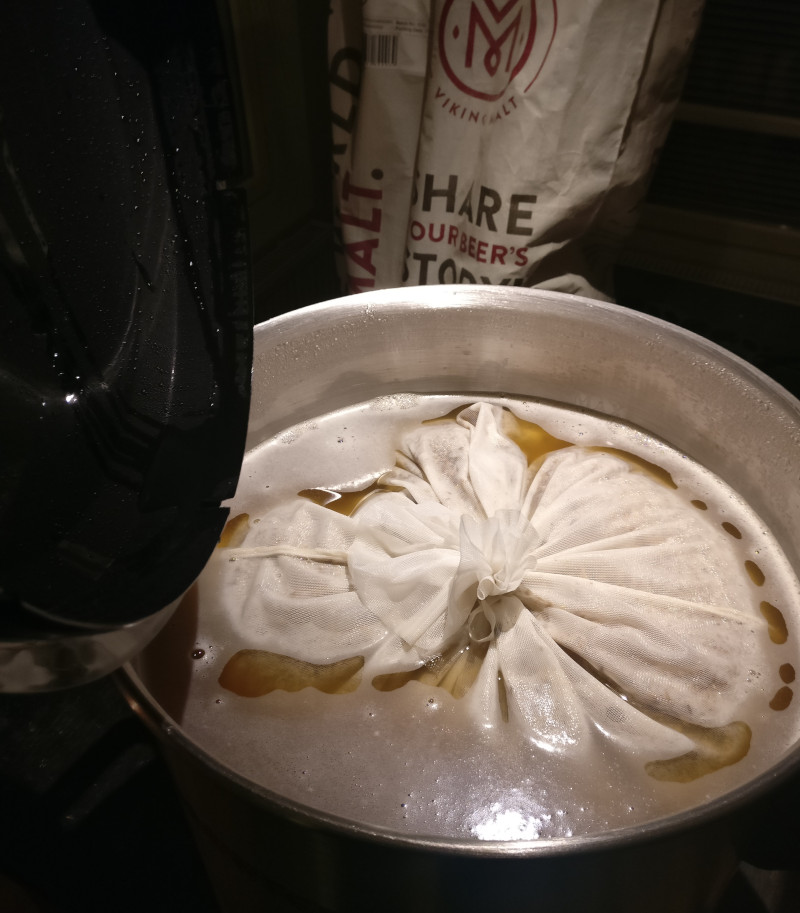 After mashing we use sparge water to extract all the delicious sugar out of the malts. Amount of water is measured in fermenter and it's transferred to kettle for boil. When warming up we have hot break, just before boil.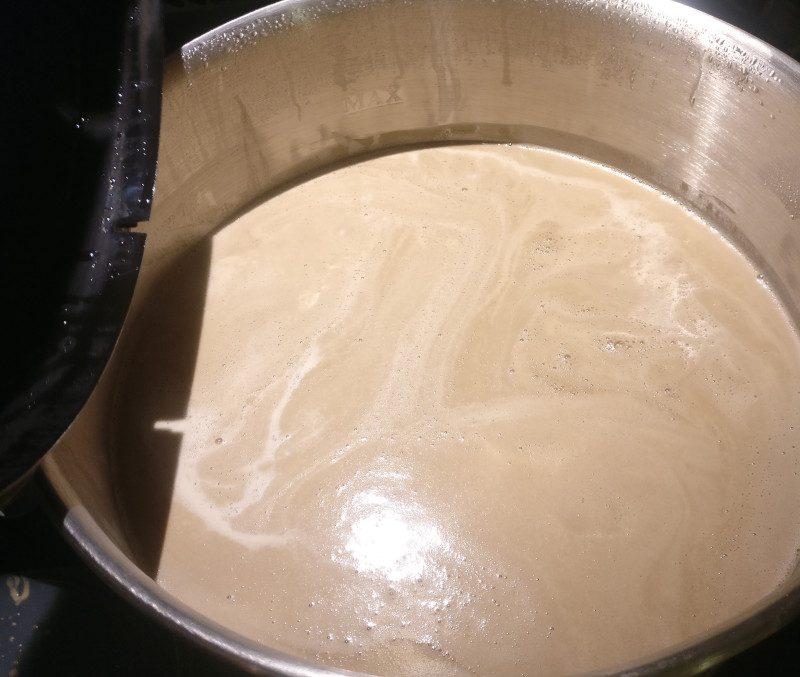 Boil start and we add first bittering hops: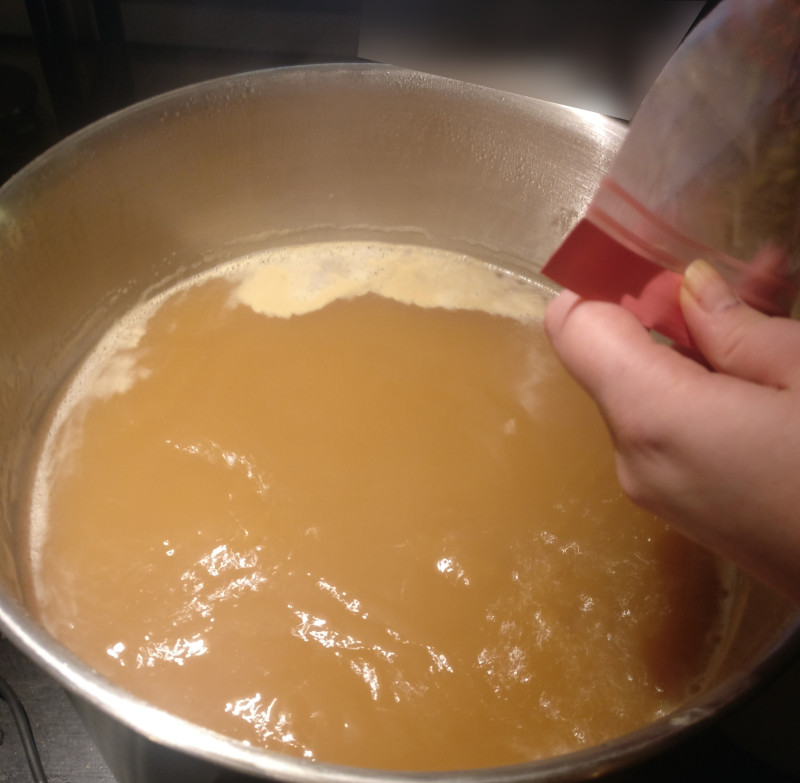 Newer addition is hop spider to prevent hops to spill everywhere. This photo features also our immersion chiller: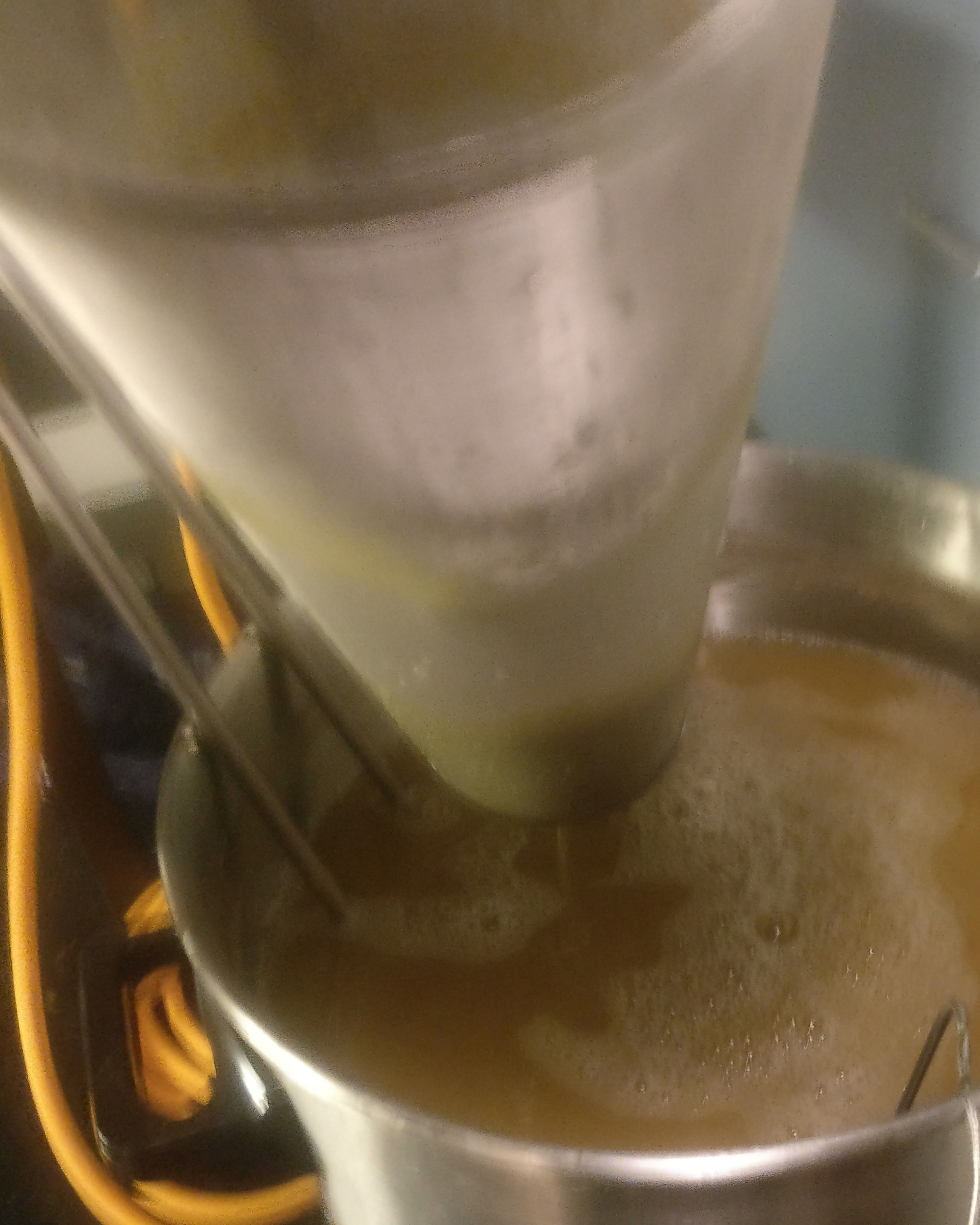 Older method needed filtering hops away from the wort after boil.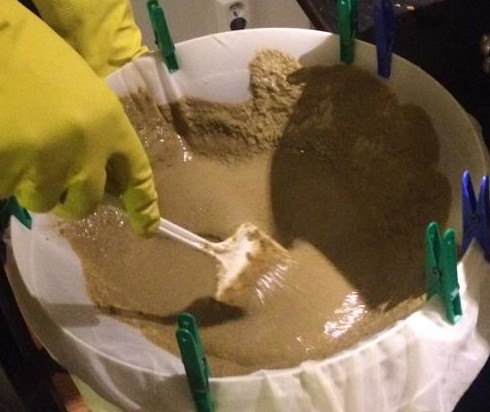 Washing bottles is necessary evil, use brush to get all possible stains away.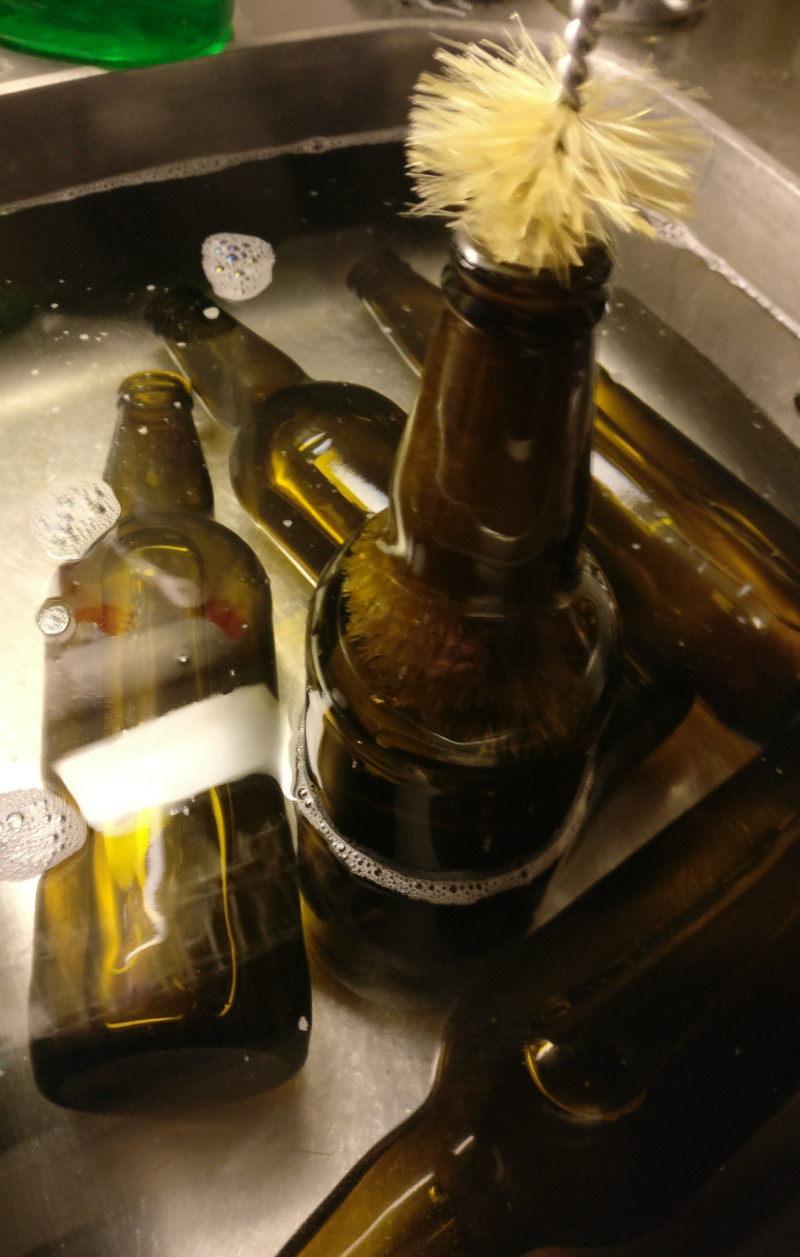 Bottles drying in a tree. Before bottling these are still sanitized - like all our equipment - with Star San HB.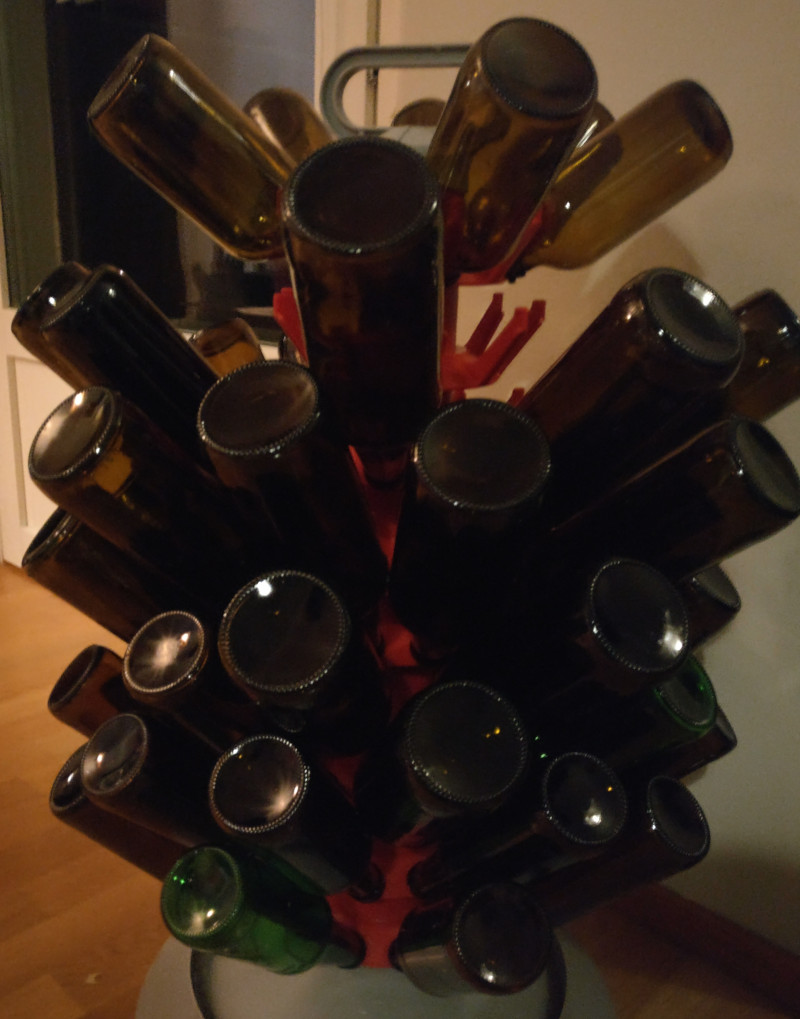 Bottling the beer.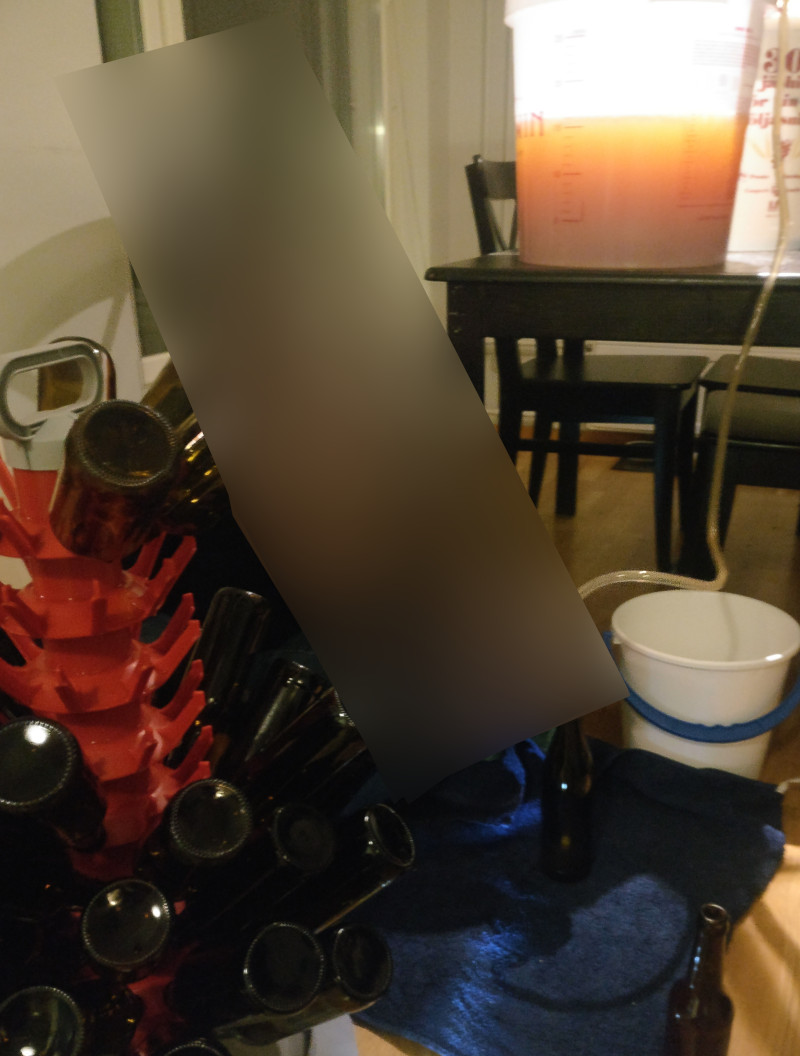 Caps on.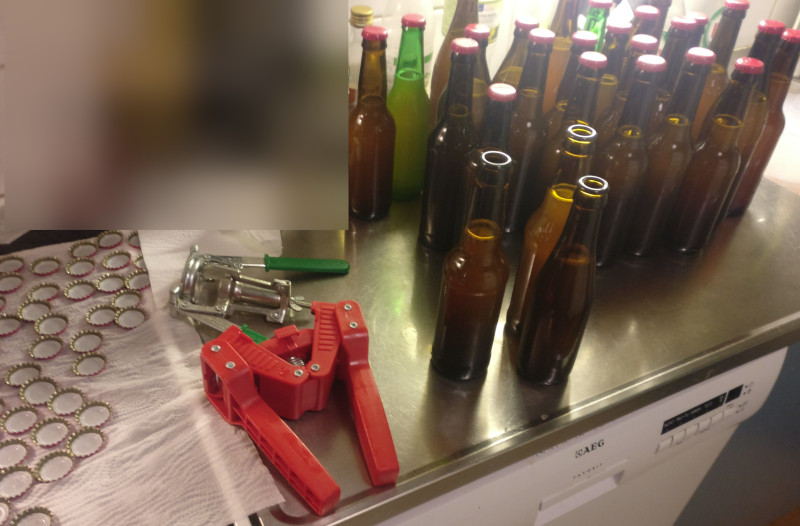 Store beer for couple of weeks for post fermentation.